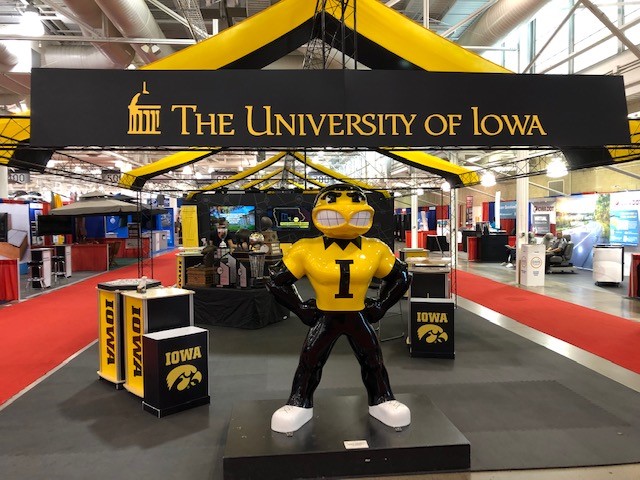 The 2022 State Fair is on as scheduled for August 11-21. We look forward to seeing you there. Please know we will be planning and present with the health and safety of our volunteers, staff and fair attendees in mind. While things may look a little different, we're still the University of Iowa and love the Hawkeyes! Make sure to come visit us in August!!
For more information, check the Iowa State Fair website
Where is the fair? 
The Iowa State Fair is held each year on the fairgrounds in Des Moines. Map and directions.